Beagles are small, energetic and friendly dogs that are highly popular as family pets. They are intelligent and easy to train, making them a great addition to any household. If you're considering getting a beagle puppy, there are a few things you should know about them. In this article, we will explore some of the most common questions people have about beagle puppies.
How much does a Beagle puppy cost?
Beagle puppies can cost anywhere from a few hundred dollars to several thousand dollars. The price of a beagle puppy will depend on several factors, such as the breeder, the puppy's age, and its pedigree. It's important to do your research and find a reputable breeder to ensure you get a healthy and well-bred puppy.
Are Beagles good family pets?
Beagles are excellent family pets. They are friendly, playful and have a great temperament, making them great with children and other pets. They also have a lot of energy, so they enjoy playing and going for walks.
Do Beagle puppies shed a lot?
Beagles do shed, but not excessively. They have short hair that requires minimal grooming, making them a great choice for people who don't have a lot of time for grooming.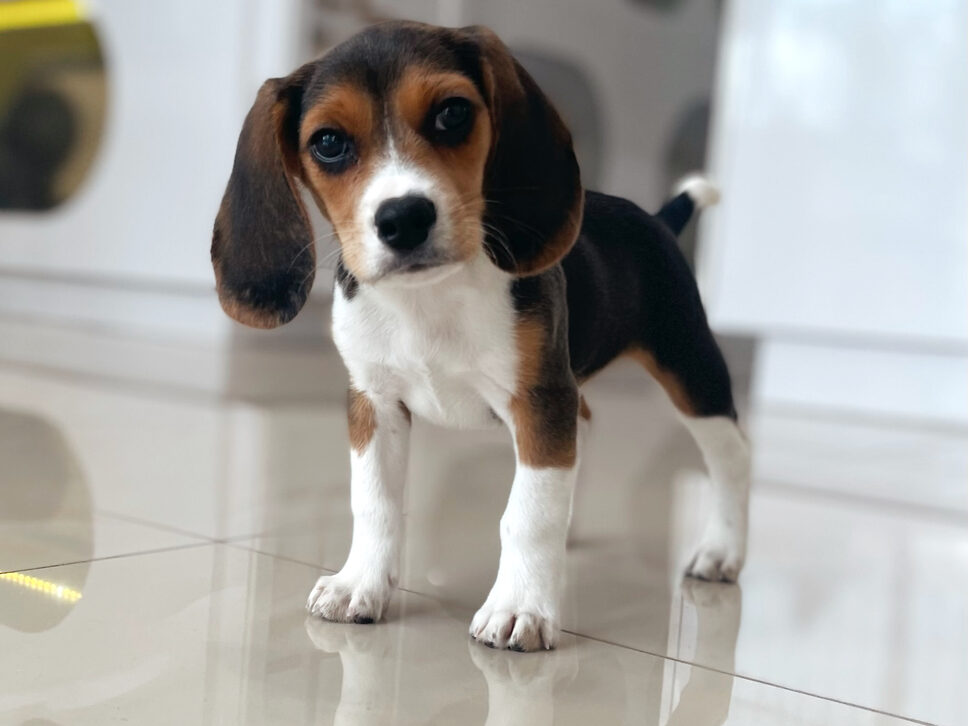 How big do Beagle puppies get?
Beagles are a small breed of dog and typically weigh between 20-30 pounds when fully grown. They stand around 13-15 inches tall at the shoulder.
Are Beagle puppies easy to train?
Beagles are intelligent dogs that are easy to train. They respond well to positive reinforcement and are eager to please their owners. It's important to start training your beagle puppy as early as possible and to be consistent with your training.
In conclusion, beagle puppies are a great choice for families looking for a friendly and energetic companion. When looking for a beagle puppy, be sure to do your research and find a reputable breeder. With the right care and training, your beagle puppy will grow up to be a happy and healthy dog that brings joy to your life. So if you're considering getting a beagle puppy, go ahead and make that leap – you won't regret it!. We invite you to visit our stores located in Miami or browse our online store at www.puppiestogoinc.com to find your perfect companion. If you have any questions or would like to learn more about our puppies, please call us at (305) 262-7310.