Flexible Financing Solutions for Your Dream Puppy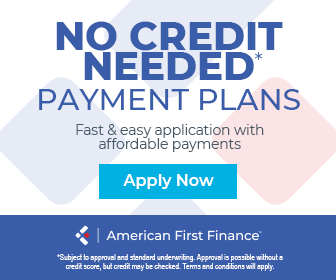 At Puppies To Go Miami, we go the extra mile to ensure that bringing a furry bundle of joy into your life is not only heartwarming but also financially feasible. In addition to our exceptional range of top-notch puppies, we proudly provide flexible financing solutions tailored for customers with varying credit backgrounds.
Affordable Options, Tailored to You
We comprehend the significance of adding a new member to your family, and our commitment extends beyond just offering adorable companions. Recognizing that every customer's financial situation is unique, we've designed affordable financing options to accommodate good credit, no credit, and everything in between.
Your Puppy, Your Way
Our mission is to make the dream of puppy parenthood accessible to everyone. With our range of financing plans, you can confidently embark on your puppy journey, knowing that you're not only choosing a lifelong companion but also taking control of your financial comfort.
A Partnership in Puppy Love
At Puppies To Go Miami, we believe in nurturing not only the bond between you and your future puppy but also fostering a partnership that supports you every step of the way. Our dedicated team is here to guide you through the financing process, answering any questions you might have and ensuring that your experience with us is as delightful as the wagging tails that await you.
Making Dreams Come True
Your dream of having a loyal and loving puppy by your side is within reach, regardless of your credit history. Let us help you turn that dream into reality. Explore our financing options today and take the first step towards a lifetime of puppy cuddles, playful antics, and unwavering companionship.
no credit check puppy financing near me
If you're searching for no credit check puppy financing near you, look no further than Puppies to Go! We understand that bringing a new furry friend into your home can be a big expense, and that's why we offer financing options to make it easier for you to bring your new puppy home.
Our financing options are designed to fit your needs, with no credit check required. We work with some of the top lenders in the industry to provide you with flexible payment plans that fit your budget. You can choose from a variety of payment options, including monthly installments, deferred payments, or even no interest financing.

At Puppies to Go, we believe that everyone should have the opportunity to bring a new furry friend into their home, regardless of their credit score. That's why we offer no credit check puppy financing near you, so you can focus on finding the perfect companion without worrying about your credit.
Puppy Financing Near Me
Visit our stores in Miami or browse our online store at www.puppiestogoinc.com to find your perfect puppy today. Our friendly staff will be happy to assist you in finding your new furry friend and helping you with the financing process. If you have any questions or would like to learn more about our financing options, please call us at (305) 262-7310.