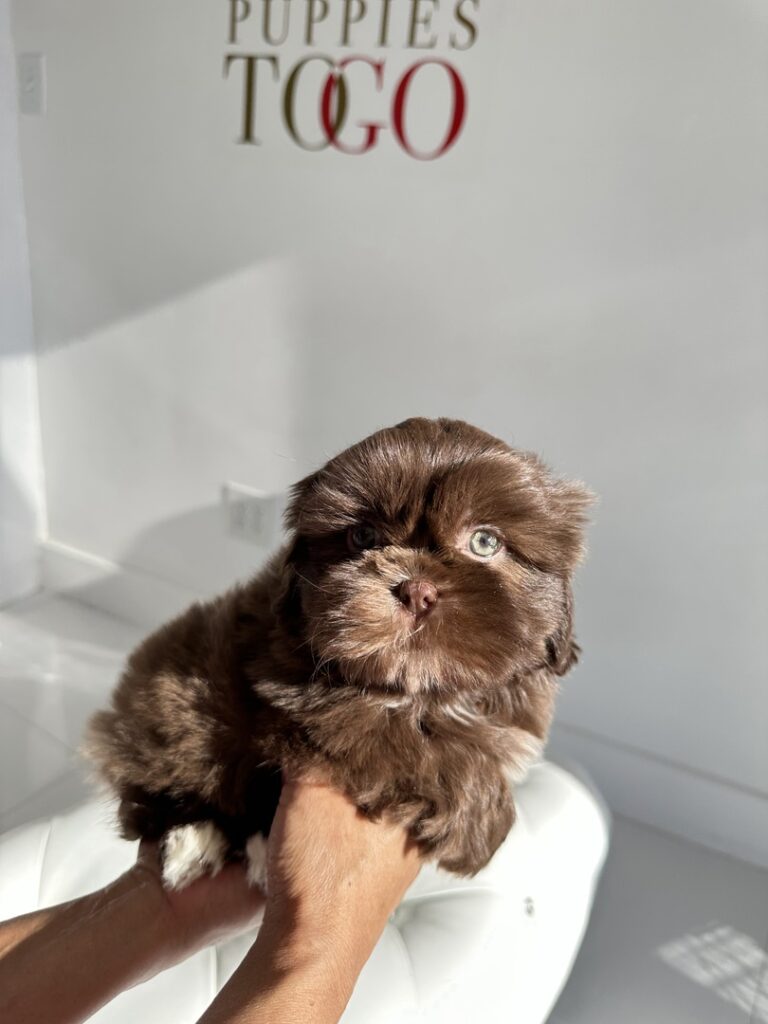 Please send an email using the form below.
Find Puppies: Your Source for Adorable Canine Companions
Are you searching for the perfect furry addition to your family? Look no further than Puppies To Go, your go-to destination for a wide variety of adorable and loving puppies. Whether you're dreaming of a loyal German Shepherd or a playful Pomeranian, our selection has something for every dog lover. As one of the top destinations for puppy shopping in Miami, we pride ourselves on connecting families with their ideal furry companions.
Exploring Our Diverse Puppy Selection
At Puppies To Go, we understand that every family is unique, and so are their preferences for a new four-legged friend. If you're in the market for a Mini Goldendoodle for sale, known for their intelligence and hypoallergenic coats, you're in luck. Maybe a charming Yorkie Puppy for Sale has caught your eye, with their small size and big personality. Bulldog Puppies for Sale offer a mix of charm and loyalty that's hard to resist. For those seeking a pocket-sized pup, our Chihuahua Puppy for Sale might be the perfect fit.
Unveiling Your Puppy's Potential
Our commitment to bringing happiness into homes doesn't stop with just offering puppies for sale. We're dedicated to ensuring that each of our puppies finds the best possible environment to thrive. If you're considering a Cocker Spaniel Puppy for Sale, you can trust that they'll bring companionship and affection to your life. From playful French Bulldog Puppies for Sale to elegant English Bulldog Puppies for Sale, each of our dogs is a unique gem waiting to light up your home.
Connecting You with Your Future Best Friend
Puppies To Go isn't just about providing a variety of adorable choices; we're here to guide you on the exciting journey of finding your new family member. Our Golden Retriever Puppies for Sale offer the perfect blend of intelligence and warmth, while our Labrador Retriever Puppy for Sale options are known for their friendly nature. For those who adore tiny bundles of joy, our Maltese Puppies for Sale and Pomeranian Puppies for Sale are sure to steal your heart.
When you choose Puppies To Go, you're choosing a partner in your quest to find the ideal furry companion. Explore our website at Puppies Gallery to see our available puppies and start envisioning the joy they'll bring to your life. We also offer puppy financing options to help make your dreams a reality. Don't hesitate to reach out to us at Puppy Financing to learn more.
Connect with us on Instagram to stay updated on our latest arrivals and adorable moments. Ready to take the next step? Reach out to us on WhatsApp to start the journey toward welcoming your new furry family member. At Puppies To Go, we're here to make your puppy search a joyful and memorable experience.