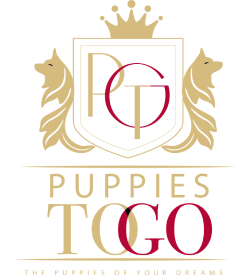 Welcome to puppiestogoinc.com
The breeders participating in this network have one of the strongest guarantees available in the U.S., offering one year guarantee against all genetic health defects
Create a network of reputable and responsible breeders World Wide. This network has been developing for more than 10 years and consists only of breeders that breed responsibly. The breeders participating in this network have one of the strongest guarantees available in the U.S., offering one year guarantee against all genetic health defects.
Through PuppiestoGo , you will be able to find a wide range of breeds of various qualities. While some breeders breed "Pet Quality" puppies, others breed from "Top Champion Bloodlines". All breeders within the PuppiestoGo network ask that you seriously consider the responsibility involved in getting a new puppy.
All breeds are extremely different and require different living conditions, exercise, grooming maintenance and attention. Thoroughly investigate a breed prior to a purchase decision.