Are you looking for a new furry friend to join your family? Have you considered a mini Goldendoodle? These adorable dogs are a cross between a Golden Retriever and a Miniature Poodle, and they have become increasingly popular due to their lovable and playful nature. In this article, we'll explore the world of mini Goldendoodles, including where to find them, how big they get, their pros and cons as pets, and how much maintenance they require.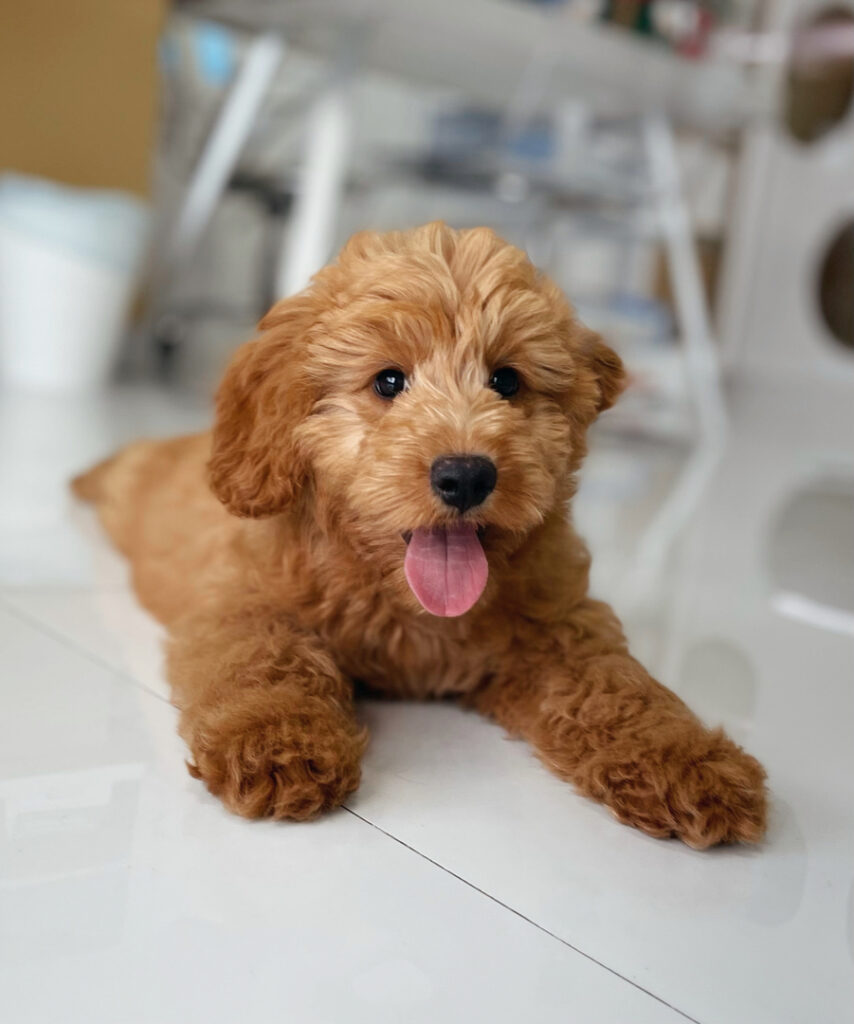 Mini Goldendoodle Puppies for Sale
If you're interested in getting a mini Goldendoodle, the first place to start is finding a reputable breeder. At Puppies To Go Inc in Miami, we have a variety of mini Goldendoodle puppies for sale in different colors, including black, white, chocolate, and blue merle. We also have teacup and petite Goldendoodles available. Our prices vary depending on the color and size of the puppy, but we guarantee that our prices are fair and competitive.
How big do mini Goldendoodles get?
One of the most common questions people ask when considering a mini Goldendoodle is how big they get. As the name suggests, mini Goldendoodles are smaller than standard Goldendoodles, but they can vary in size depending on the size of their Poodle parent. Typically, a mini Goldendoodle will reach between 13 and 20 inches in height and weigh between 15 and 35 pounds when fully grown. However, some mini Goldendoodles can be as small as 10 pounds, while others can weigh up to 50 pounds.
What are the cons of a mini Goldendoodle?
While mini Goldendoodles are generally wonderful pets, there are a few cons to consider before bringing one home. One of the main concerns is their potential for health problems, which can be common in purebred dogs. Some of the health issues that mini Goldendoodles may be prone to include hip dysplasia, allergies, and ear infections. Additionally, mini Goldendoodles may not be the best choice for people with severe allergies, as they do shed.
Is a mini Goldendoodle a good pet?
Mini Goldondoodles are a mixed breed of Golden Retriever and Poodle. They are small, friendly, and loyal dogs that make excellent family pets. These dogs are known for their friendly temperament, high intelligence, and playful nature, making them an ideal choice for families with children. Mini Goldondoodles have a soft and curly coat that makes them hypoallergenic and low-shedding, making them an excellent choice for families with allergies.
If you are looking for a Mini Goldondoodle for sale, Puppies to Go Inc in Miami is the right place to visit. Our pet store offers a wide range of Mini Goldondoodle puppies in different colors, such as black, white, chocolate, and blue merle. We also have Petite Goldondoodle and Teacup Goldondoodle, which are perfect for those who prefer a smaller dog. Our puppies are raised with love and care and come from reputable breeders. We ensure that our puppies are healthy, vaccinated, and dewormed before being sold.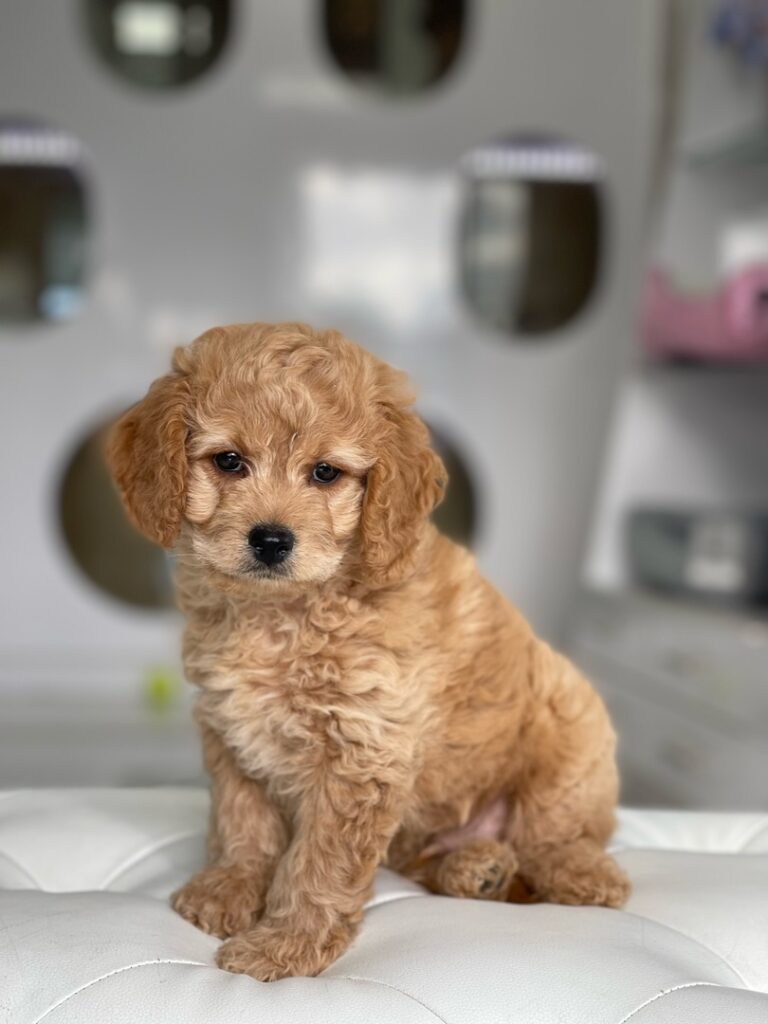 Are Mini Goldondoodles High Maintenance?
Mini Goldondoodles are not high maintenance dogs. They are easy to groom, and their hypoallergenic coat requires minimal grooming. However, their coat needs to be brushed regularly to prevent matting and tangling. Mini Goldondoodles also require regular exercise and mental stimulation to keep them healthy and happy. They are intelligent dogs and require training to avoid behavior problems.
The price of Mini Goldondoodles varies depending on their size, color, and availability. At Puppies to Go Inc in Miami, we offer Mini Goldondoodle puppies at a reasonable price. We ensure that our puppies are of high quality and free from health issues. We also provide after-sales support to our customers to ensure that they have a smooth transition with their new pets. If you are looking for a Mini Goldondoodle full-grown, we also have adult dogs for adoption.
Mini Goldondoodles in different colors, sizes, and ages
In conclusion, Mini Goldondoodles are great pets for families looking for a friendly, loyal, and playful dog. They are low-maintenance and hypoallergenic, making them ideal for families with allergies. If you are looking for Mini Goldondoodles for sale, visit Puppies to Go Inc in Miami. We offer a wide range of Mini Goldondoodles in different colors, sizes, and ages. We invite you to visit our stores located in Miami or browse our online store at www.puppiestogoinc.com to find your perfect companion. If you have any questions or would like to learn more about our puppies, please call us at (305) 262-7310.