Pomeranian puppies are one of the cutest and most popular breeds out there. They are known for their fluffy, teddy bear-like appearance, and playful personalities. If you're considering bringing home a Pomeranian puppy, there are a few things you should know. In this article, we'll cover the most frequently asked questions about Pomeranian puppies and provide you with the information you need to make an informed decision.
How much does a Pomeranian puppy cost?
The cost of a Pomeranian puppy can vary depending on a variety of factors, including the puppy's age, pedigree, and location. On average, you can expect to pay between $500 and $4,000 for a Pomeranian puppy. Teacup Pomeranians tend to be more expensive due to their small size.
Are Pomeranians good family pets?
Yes, Pomeranians make great family pets. They are affectionate, playful, and loyal. They enjoy being around people and are known for their outgoing personalities. Pomeranians are also great with children and other pets, making them a great addition to any family.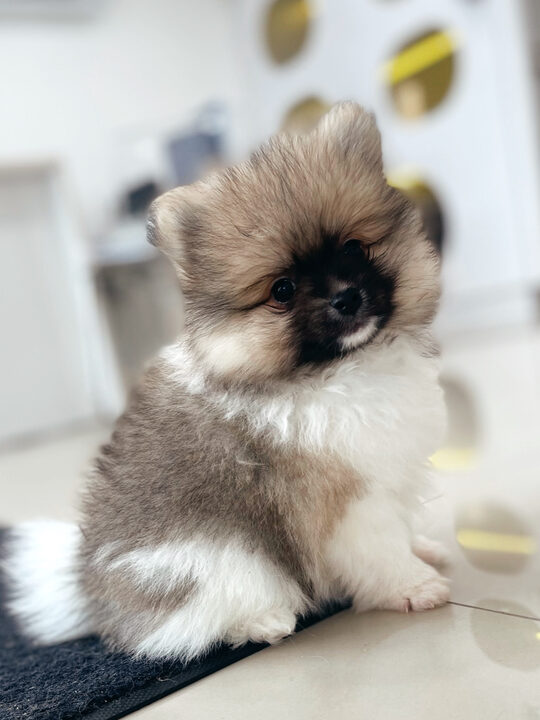 How big do Pomeranian puppies get?
Pomeranian puppies typically weigh between 3 and 7 pounds when fully grown. They are a small breed, but their personalities are anything but small. Pomeranians are known for their big personalities and playful nature, despite their small size.
Do Pomeranian puppies shed a lot?
Yes, Pomeranian puppies do shed quite a bit. They have a thick, fluffy coat that requires regular grooming to keep it looking its best. Regular brushing and grooming can help to minimize shedding and keep your Pomeranian's coat healthy and shiny.
Are Pomeranian puppies hard to train?
Pomeranian puppies can be a bit challenging to train due to their independent nature. They are intelligent and eager to please, but they can also be stubborn at times. Consistent training and positive reinforcement can help to ensure that your Pomeranian puppy is well-behaved and obedient.
If you're interested in bringing home a Pomeranian puppy, it's important to do your research and find a reputable breeder. Puppies To Go Inc in Miami is a great place to start your search. We have a wide selection of Pomeranian puppies for sale, including Teacup Pomeranians, and we pride ourselves on providing our customers with high-quality, healthy puppies. We invite you to visit our stores located in Miami or browse our online store at www.puppiestogoinc.com to find your perfect companion. If you have any questions or would like to learn more about our puppies, please call us at (305) 262-7310.