Are you ready to discover a world of exclusive puppies for sale in Miami? PuppiesToGoInc.com holds the secret to finding your dream furry companion. In this article, we're delving into the captivating universe of PuppiesToGoInc.com, where the charm of exclusive puppies meets the joy of puppy companionship. Get ready to unveil the secret to finding your perfect puppy today!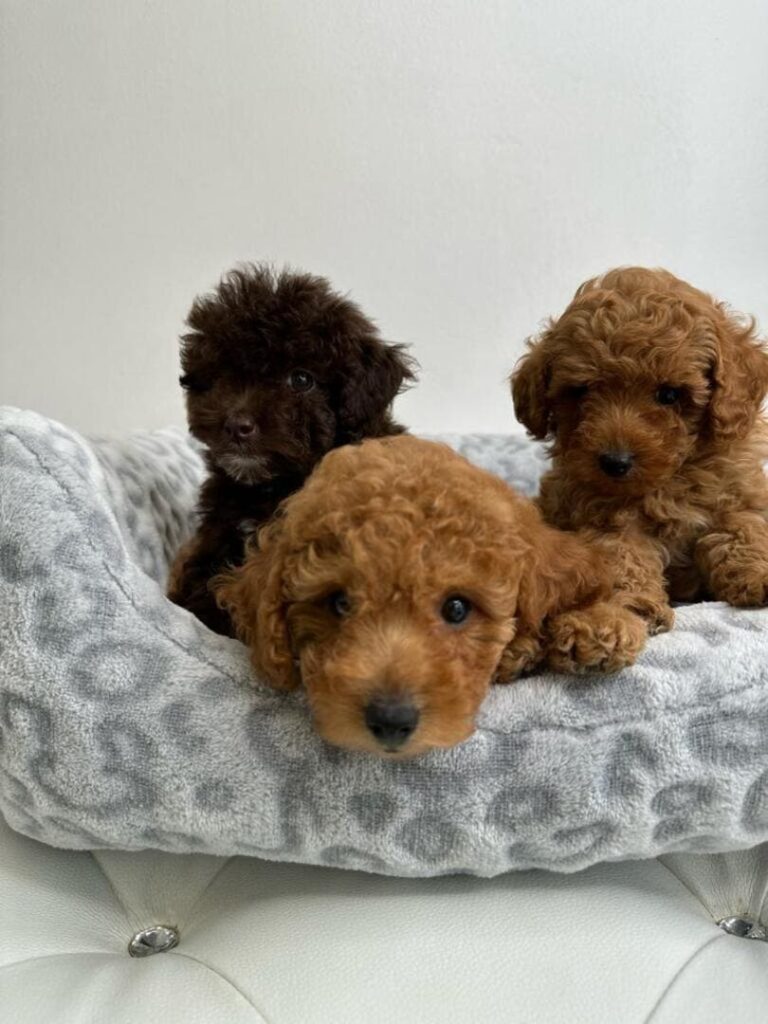 The Puppies Secret at PuppiesToGoInc.com
At PuppiesToGoInc.com, we understand that every puppy is a unique treasure waiting to bring love and happiness into your life. Our secret lies in the exceptional quality and care we provide to our puppies.
Unveiling the Exclusive Puppy Selection
Distinctive Puppy Collection: PuppiesToGoInc.com offers an exclusive selection of puppies, each with their own special qualities, making your choice even more exciting.
Health and Wellness: All our puppies are vet checked and receive the care they need to ensure that they are healthy and ready to become cherished members of your family.
Expert Guidance: Our team of experts is dedicated to providing you with guidance and support throughout your puppy adoption journey, ensuring a seamless and enjoyable experience.
Why Choose PuppiesToGoInc.com for Exclusive Puppies?
Quality Assured: PuppiesToGoInc.com maintains the highest standards of quality and care, ensuring that you're bringing home a puppy that is well-loved and well-cared-for.
Exclusive Puppy Experience: When you adopt a puppy from us, you're not just bringing home a pet—you're welcoming an exclusive member into your family.
Lifelong Connection: Our commitment to you doesn't end with the adoption. We're here to help you build a lasting bond with your new furry friend.
A Glimpse into the Exclusive Puppy Haven
Browse Available Puppies: Begin your journey by browsing the available puppies at PuppiesToGoInc.com/shop. Each puppy profile offers detailed information to help you make the perfect choice.
Visit Our Store Locations: Experience the magic in person by visiting our store locations on Calle 8: Map and FIU: Map. Feel the warmth of puppy companionship firsthand.
Stay Connected: Follow us on Instagram at PuppiesToGoInc for daily doses of exclusive puppy charm, training insights, and heartwarming stories.
WhatsApp Inquiries: Connect with us on WhatsApp for inquiries about our exclusive puppies: WhatsApp. Our team is ready to assist you with any questions you have.
FAQs about Exclusive Puppies for Sale at PuppiesToGoInc.com
What Makes PuppiesToGoInc.com's Puppies Exclusive?
Our exclusive puppies are handpicked for their unique qualities and exceptional care. We're dedicated to providing an extraordinary puppy adoption experience.
Can I Visit Your Store Locations to See the Exclusive Puppies?
Absolutely! We invite you to visit our store locations on Calle 8 and FIU to meet our exclusive puppies in person and experience their undeniable charm.
How Can I Adopt an Exclusive Puppy from PuppiesToGoInc.com?
Visit PuppiesToGoInc.com/shop to explore our available exclusive puppies. Contact us through WhatsApp or visit our store locations to start the adoption process.
Do You Provide Support for New Puppy Owners?
Yes, our team is dedicated to providing guidance and support for new puppy owners. From training advice to care tips, we're here to ensure a smooth transition for you and your new furry friend.
Are the Exclusive Puppies Vet Checked?
Yes, all our exclusive puppies undergo vet checks to ensure their health and well-being before they are made available for adoption.
How Can I Stay Connected with PuppiesToGoInc.com?
Follow us on Instagram at PuppiesToGoInc for exclusive puppy updates, training insights, and heartwarming stories from our exclusive puppy community.
Conclusion
The secret to discovering exclusive puppies for sale in Miami is within your reach at PuppiesToGoInc.com. With a commitment to quality, care, and the extraordinary, we're here to help you find the perfect furry companion.
Unveil the puppies secret today at PuppiesToGoInc.com. Explore exclusive puppies, visit our store locations, and connect with us on Instagram and WhatsApp for an unforgettable puppy experience.