Are you in search of the perfect furry companion to bring joy and happiness into your life? Look no further than PuppiesToGoInc in Miami! We are your one-stop destination for finding adorable Puppies To Go Miami, and we're here to help you discover your ideal puppy match.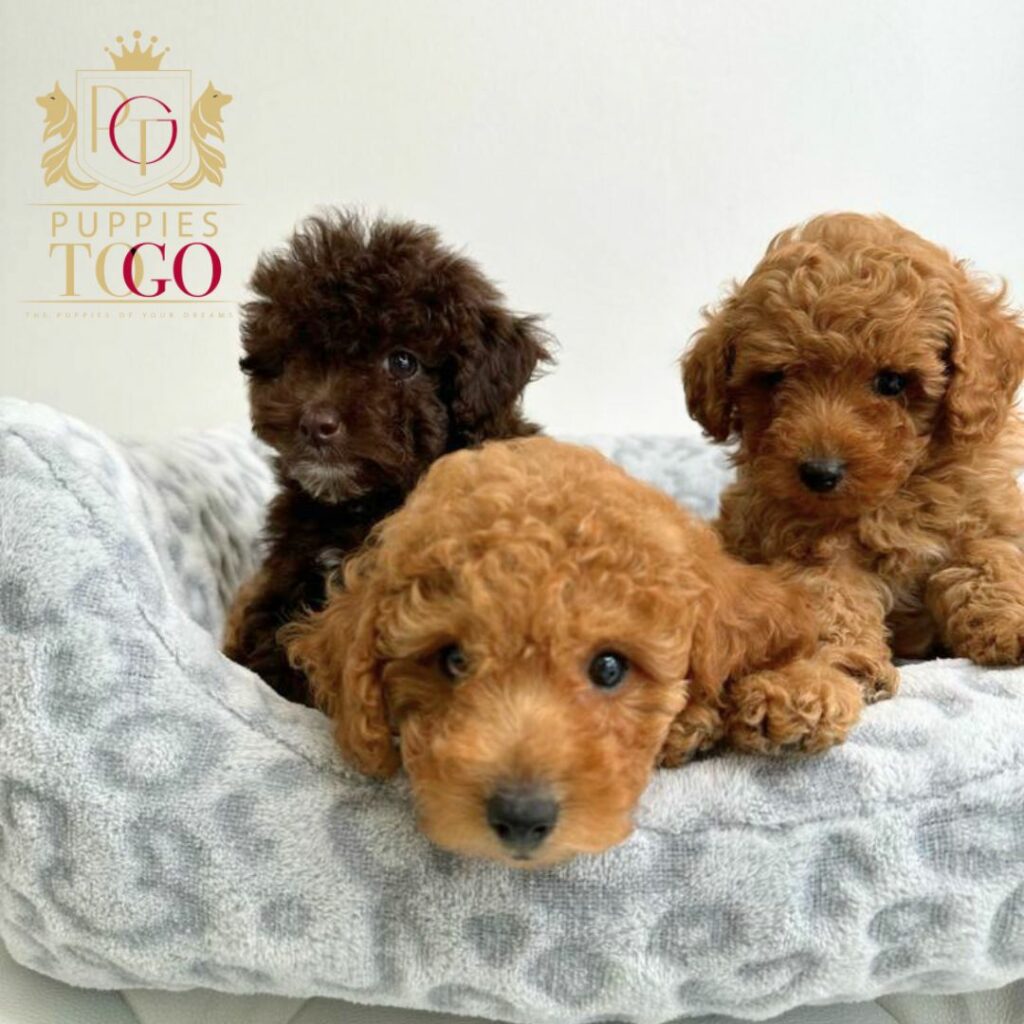 About PuppiesToGoInc
PuppiesToGoInc is your go-to source for high-quality puppies in the vibrant city of Miami. With two convenient locations, we make it easy for you to find the puppy of your dreams:
8th St Store Puppies To Go Miami:
Visit us at 7335 SW 8th St, Miami, FL 33144.
107 Ave FIU:
Or explore our puppies at 1315 SW 107 Ave, Unit C, Miami, FL 33174.
At both of our locations, you'll find a friendly and knowledgeable staff dedicated to assisting you in your quest to find the perfect puppy. Our puppies are handpicked for their health, temperament, and overall cuteness, ensuring that you are getting the best of the best.
A Wide Variety of Razas Puppies To Go Miami
We understand that choosing the right breed is a crucial step in finding the perfect puppy for you and your family. That's why PuppiesToGoInc offers a diverse selection of popular and charming razas puppies. Here are some of the fantastic breeds you can find at our locations: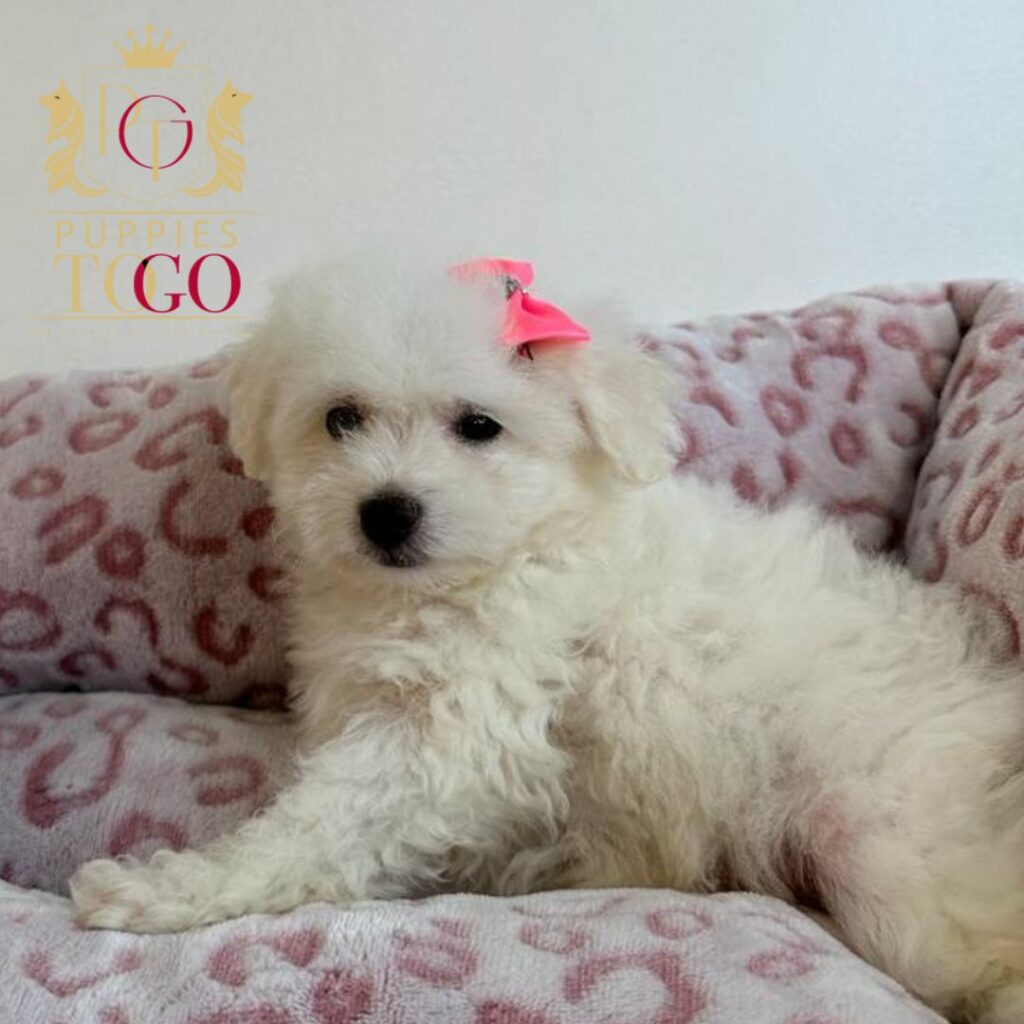 Bichon Frise: Known for their friendly and affectionate nature, Bichon Frise puppies are a popular choice for families. They are small in size and big in personality.
Boston Terrier: Boston Terriers are known for their tuxedo-like markings and friendly disposition. They are excellent for families and individuals alike.
Cavapoo: Cavapoos are a delightful crossbreed between a Cavalier King Charles Spaniel and a Poodle. They are known for their intelligence and playful nature.
Cockapoo: Cockapoos are a charming blend of Cocker Spaniel and Poodle. They are highly sociable, loving, and great with children.
Corgi: Corgis are famous for their short legs and big hearts. They make loyal and energetic companions.
Dachshund: Dachshunds, with their long bodies and playful personalities, are always a favorite among dog enthusiasts.
French Bulldog: French Bulldogs are known for their adorable bat-like ears and affectionate demeanor.
Jack Russell: Jack Russell Terriers are known for their high energy and intelligence. They are perfect for active families.
Maltipoo: Maltipoos are a delightful mix of Maltese and Poodle. They are incredibly cute and friendly.
Maltese: Maltese puppies are known for their silky white fur and sweet temperament. They make excellent lap dogs.
Mini Goldendoodle: Mini Goldendoodles are a cross between a Golden Retriever and a Poodle. They are highly intelligent and playful.
Mini Schnauzer: Miniature Schnauzers are known for their distinctive beard and friendly personality.
Morkiepoo: Morkiepoos are a blend of Maltese, Yorkie, and Poodle, offering a unique combination of traits.
Poodle: Poodles come in three sizes: Standard, Miniature, and Toy. They are known for their intelligence and elegance.
Pomeranian: Pomeranians are fluffy and full of spunk. They are perfect for those looking for a small, lively companion.
Pug: Pugs are known for their wrinkled faces and friendly, affectionate nature.
Sheepadoodle: Sheepadoodles are a mix of Old English Sheepdog and Poodle. They are gentle giants, known for their intelligence.
Shih Tzu: Shih Tzus are known for their long, flowing coats and friendly personalities. They are excellent companions.
Shihpoo: Shihpoos are a cross between Shih Tzu and Poodle. They are friendly, playful, and great with families.
Why Choose PuppiesToGoInc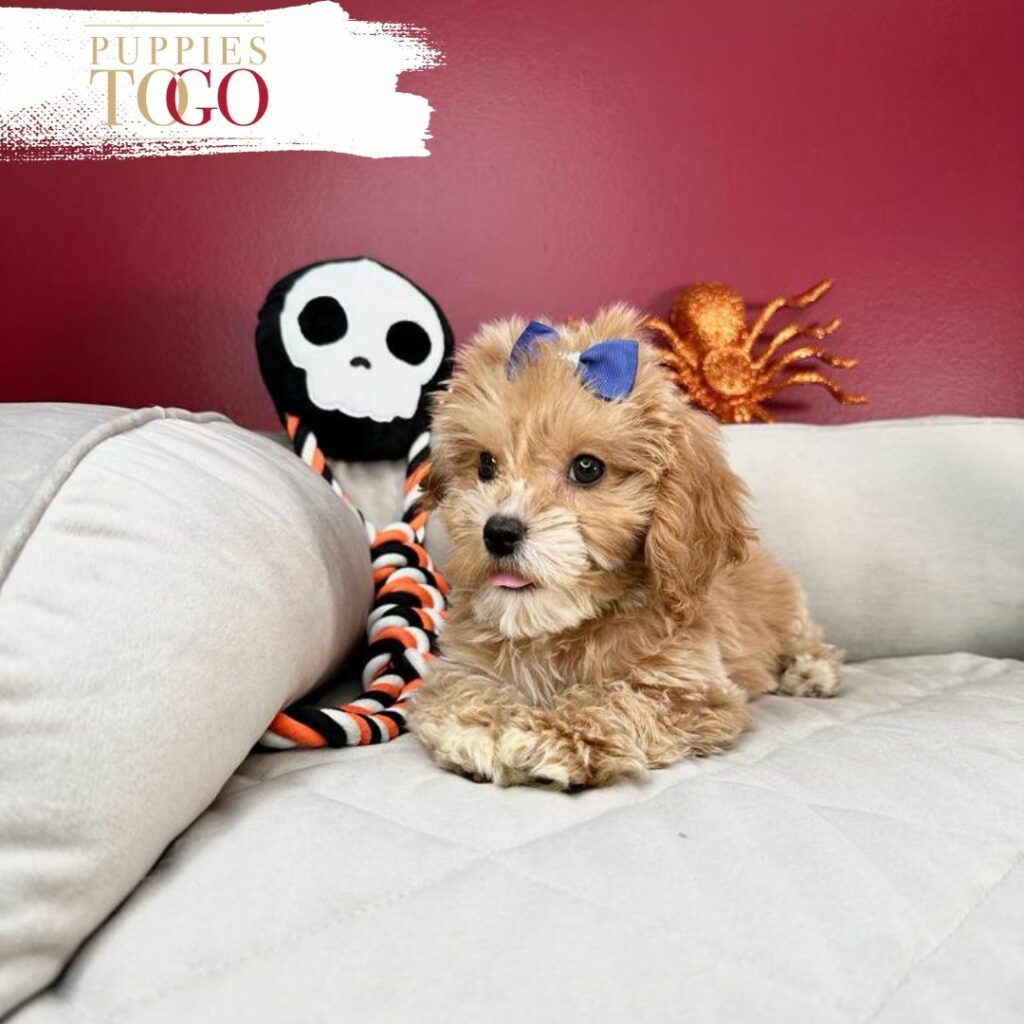 PuppiesToGoInc is more than just a place to find puppies for sale; it's a haven for puppy lovers. Here's why you should choose us for your next furry companion:
Healthy Puppies: We prioritize the health and well-being of our puppies. All our puppies receive regular veterinary care and are up to date on vaccinations.
Exceptional Customer Service: Our knowledgeable and friendly staff are here to assist you every step of the way, ensuring that you have the information and support you need to make an informed decision.
Variety of Breeds: As mentioned, we offer an extensive selection of razas puppies, ensuring that you can find the breed that best suits your lifestyle and preferences.
Two Convenient Locations: With two locations in Miami, we make it easy for you to visit and explore our puppies in person.
Stay Connected with PuppiesToGoInc
To stay updated on the latest arrivals and adorable puppy photos, make sure to visit our website at www.puppiestogoinc.com. You can also follow us on Instagram at PuppiesToGo_ and reach out to us on WhatsApp at PuppiesToGo WhatsApp for any inquiries or to schedule a visit.
In conclusion, if you're on the hunt for the perfect puppy for sale in Miami, look no further than PuppiesToGoInc. With a wide variety of razas puppies and a commitment to your happiness, we are here to make your search for the ideal furry companion a delightful and rewarding experience.