Boston Terrier Puppies: A Guide to Cost, Care, and Characteristics
Are you considering bringing a Boston Terrier puppy into your home? This charming and intelligent breed is known for its playful personality, affectionate nature, and distinctive tuxedo-like coat. Before you make a commitment, it's important to understand the costs, care requirements, and unique characteristics of Boston Terrier puppies.
How much does a Boston Terrier puppy cost?
The cost of a Boston Terrier puppy can vary depending on several factors, including the breeder's location, the puppy's lineage, and any medical care or vaccinations the puppy has received. On average, you can expect to pay anywhere from $800 to $2,000 for a Boston Terrier puppy. It's important to do your research and find a reputable breeder who prioritizes the health and well-being of their puppies.
Are Boston Terriers good family pets?
Boston Terriers make excellent family pets thanks to their friendly and social nature. They're known for being affectionate and playful, making them great companions for both children and adults. However, they can be prone to separation anxiety if left alone for long periods of time, so it's important to ensure they receive plenty of attention and exercise.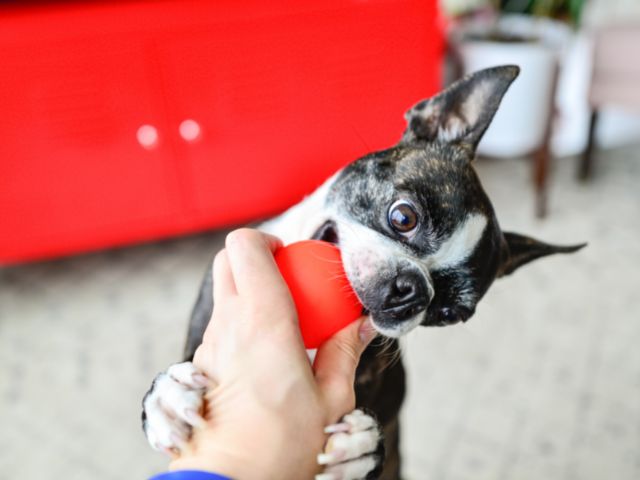 Do Boston Terrier puppies shed a lot?
While Boston Terriers do shed, their short, smooth coat is relatively easy to maintain. Regular brushing and occasional baths can help keep shedding to a minimum. It's also worth noting that Boston Terriers are prone to overheating, so it's important to keep them cool and comfortable in hot weather.
How big do Boston Terrier puppies get?
Boston Terriers are a small breed, typically weighing between 12 and 25 pounds as adults. They stand about 15-17 inches tall at the shoulder. It's important to ensure they receive regular exercise and a healthy diet to maintain their weight and overall health.
Are Boston Terrier puppies hypoallergenic?
While no dog breed is completely hypoallergenic, Boston Terriers are considered to be a good choice for those with allergies. Their short, smooth coat sheds relatively little, and they produce less dander than some other breeds. However, it's always a good idea to spend time with a Boston Terrier before bringing one into your home to ensure you don't have an allergic reaction.
In conclusion, Boston Terrier puppies can make a wonderful addition to any family. With their playful and affectionate nature, they're sure to bring joy and laughter to your home. By understanding the costs, care requirements, and unique characteristics of this breed, you can make an informed decision about whether a Boston Terrier puppy is the right choice for you. And if you're looking for a reputable breeder, be sure to check out Puppies To Go Inc in Miami, where you can find healthy and happy Boston Terrier puppies for sale. We invite you to visit our stores located in Miami or browse our online store at www.puppiestogoinc.com to find your perfect companion. If you have any questions or would like to learn more about our puppies, please call us at (305) 262-7310.