The allure of a fluffy, playful puppy is undeniable, but questions about puppy prices and safe adoption practices often arise. In this article, we'll delve into the factors that contribute to high puppy prices and guide you to the safest places to buy puppies. Join us on a journey to uncover the truth behind puppy prices and responsible puppy adoption.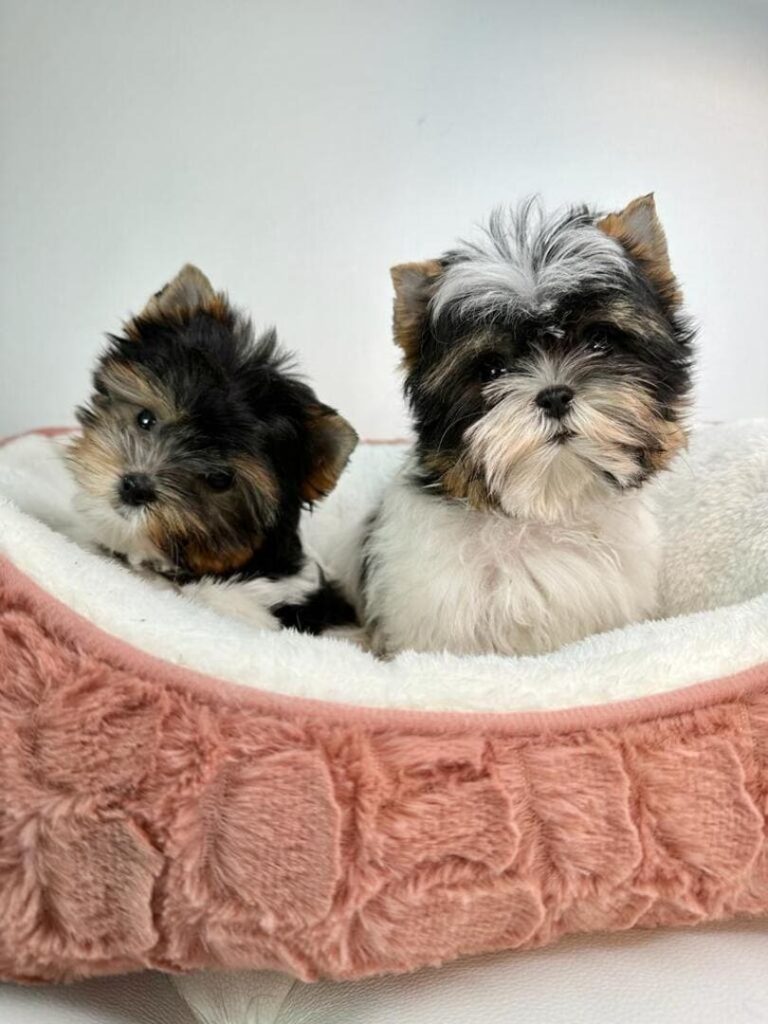 The High Price of Puppies: Unraveling the Mystery
Breeding Standards: Reputable breeders invest time, resources, and expertise into maintaining high breeding standards, ensuring the health and well-being of puppies.
Healthcare and Vet Care: Puppies receive comprehensive healthcare, including vaccinations, deworming, and veterinary check-ups. These costs contribute to the overall price.
Genetic Testing: Ethical breeders conduct genetic testing to prevent hereditary health issues, raising the cost but ensuring healthier puppies.
Socialization and Training: Puppies are socialized and receive basic training, adding to their overall value.
Forever Love Puppies Ownership: Who's Behind the Magic?
Committed Experts: Forever Love Puppies is owned by a team of dedicated experts who share a passion for connecting families with loving puppies.
Quality and Care: The owners prioritize quality and care, ensuring that each puppy's journey is a positive one.
Community Engagement: Forever Love Puppies fosters a sense of community, supporting puppy owners throughout their companionship journey.
The Safest Place to Buy Puppies: A Guide to Responsible Adoption
Reputable Breeders: Reputable breeders prioritize the well-being of their puppies. Research breeders who prioritize health, socialization, and ethical practices.
Adoption Centers: Adoption centers offer a responsible way to bring home a puppy in need, supporting animal welfare.
Avoid Puppy Mills: Puppy mills prioritize profit over puppy well-being. Steer clear of these operations to ensure the ethical treatment of animals.
Exploring Puppy Adoption Safely
Browse Available Puppies: Begin your journey by exploring available puppies at PuppiesToGoInc.com/shop. Each profile offers insights into the breed and personality of the puppies.
Visit Store Locations: Immerse yourself in the puppy adoption experience by visiting our store locations on Calle 8: Map and FIU: Map.
Stay Connected: Follow us on Instagram at PuppiesToGoInc for daily puppy inspiration, training insights, and heartwarming stories.
WhatsApp Inquiries: Connect with us on WhatsApp for inquiries about adopting a puppy responsibly: WhatsApp. We're here to assist you.
Visit Our Informative Blog
Discover more insights on responsible puppy adoption through our informative blog:
FAQs about Puppy Prices and Safe Adoption at PuppiesToGoInc.com
Why Are Puppy Prices So High?
Puppy prices reflect the quality of breeding, healthcare, genetic testing, socialization, and training invested in each puppy's well-being.
Who Owns Forever Love Puppies?
Forever Love Puppies is owned by a dedicated team of experts who prioritize quality, care, and responsible puppy adoption.
Where Is the Safest Place to Buy Puppies?
The safest places to buy puppies are reputable breeders and adoption centers that prioritize animal well-being and ethical practices.
How Can I Connect with PuppiesToGoInc.com for More Information?
Explore available puppies at PuppiesToGoInc.com/shop. Follow us on Instagram at PuppiesToGoInc and reach out on WhatsApp for inquiries: WhatsApp.
How Can I Ensure Responsible Puppy Adoption?
Research breeders, visit adoption centers, and avoid puppy mills to ensure responsible and ethical puppy adoption.
Conclusion
Understanding the factors behind high puppy prices and practicing responsible puppy adoption are essential steps for any potential puppy owner.
Discover insights on puppy prices and safe adoption practices at PuppiesToGoInc.com. Explore available puppies, engage with us on Instagram and WhatsApp, and visit our store locations for a responsible puppy adoption journey.