Are you looking for puppies for sale in Miami? Look no further than Puppies To Go Inc. Our top-rated and highly reputable pet store has been providing families in Miami and beyond with happy and healthy puppies for over two decades.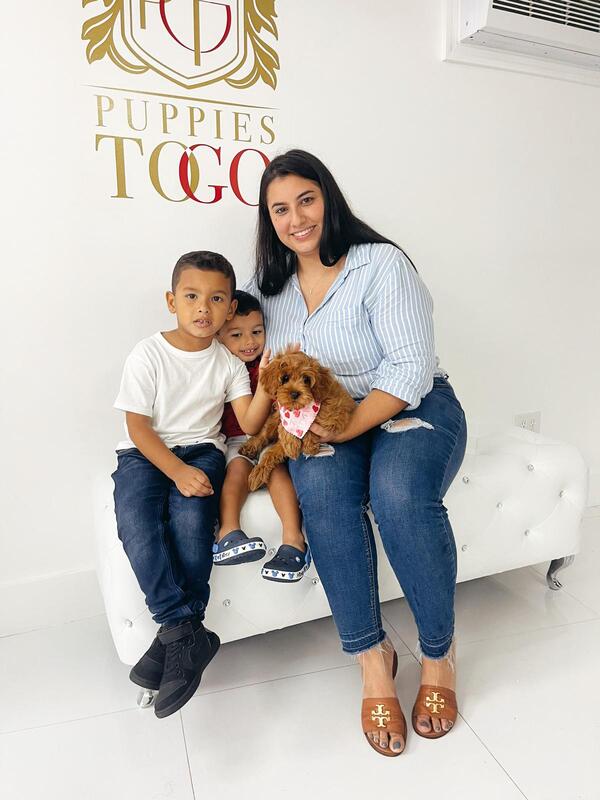 Why Choose Puppies To Go?
At Puppies To Go, we understand that bringing home a new puppy is a big decision, which is why we strive to make the experience as stress-free and enjoyable as possible. We are proud to work with the Top #5 of breeders in the United States to ensure that all of our puppies are of the highest quality and are well-cared for from birth until they arrive in your loving home.
Our knowledgeable and experienced staff are committed to matching each family with their perfect puppy. Whether you are looking for a small, cuddly lap dog or an active and adventurous companion, we can help you find the perfect fit for your lifestyle and personality.
Wide Selection of Breeds
At Puppies To Go, we offer a wide selection of breeds to choose from, including popular favorites like French Bulldogs, Pomeranians, and Golden Retrievers, as well as lesser-known breeds like the Bichon Frise and the Shih Tzu. We take pride in offering only the healthiest and most well-behaved puppies, and we are confident that you will find your new best friend among our furry friends.
Expert Guidance and Support
At Puppies To Go, our commitment to our customers doesn't end when you take your new puppy home. We offer expert guidance and support to help you ensure that your puppy thrives in their new environment. From training tips to nutritional advice, we are here to answer any questions you may have and to help you provide the best possible care for your new furry friend.
Conclusion
If you're looking for puppies for sale in Miami, Puppies To Go is the go-to destination for all your pet needs. Our commitment to quality, expertise, and customer satisfaction has earned us a reputation as one of the best pet stores in Miami. Visit one of our two locations or check out our website and social media pages to learn more about our available puppies and the services we offer. Come and find your new best friend today!