If there's one thing that can instantly bring a smile to your face, it's a playful, fluffy puppy. And where better to find these bundles of joy than at Puppy Store Miami – Puppies To Go Inc. With not just one, but two delightful locations in Miami, this is the ultimate destination for all your puppy dreams to come true. In this article, we'll embark on a journey to explore the enchanting world of Puppy Store Miami and why Puppies To Go Inc. is the talk of the town.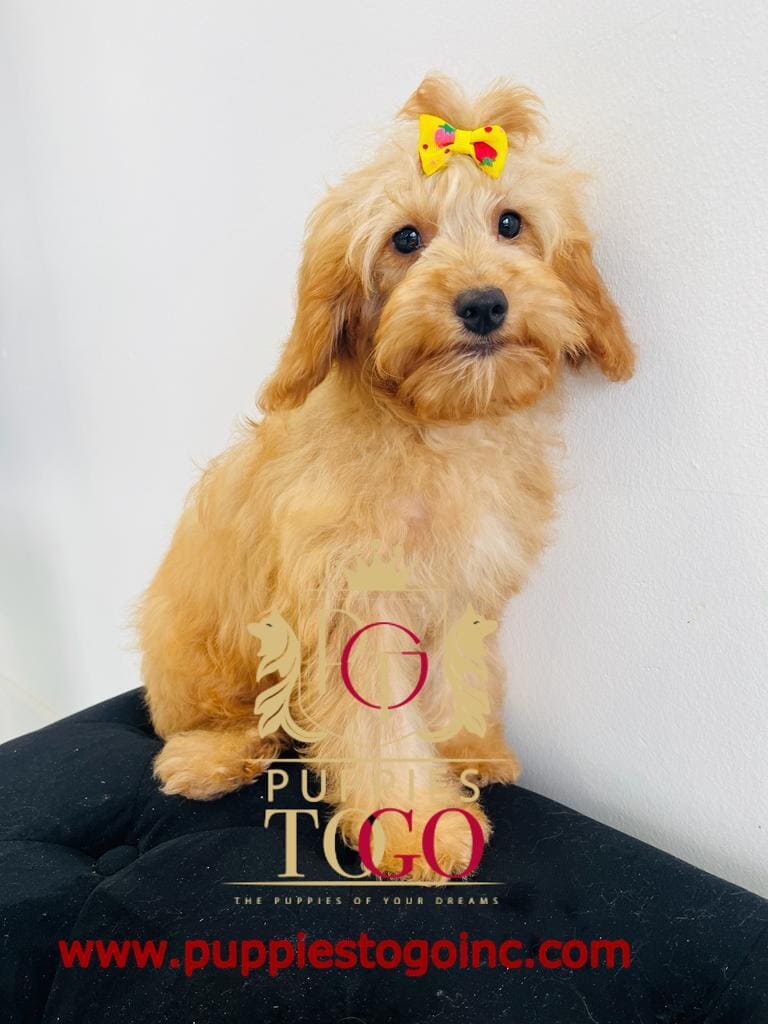 The Miami Puppy Store Paradise
Location, Location, Location!
When it comes to finding the perfect puppy, it's all about location. And in Miami, you couldn't ask for a better one. But what makes Puppy Store Miami truly special is that it's not just one location – it's two! That's right; Puppies To Go Inc. has spread the puppy love across two spots in Miami, making it convenient for puppy enthusiasts from all corners of the city.
Puppy Store Miami Paradise Downtown
Let's start our puppy-filled adventure with Puppy Paradise Downtown. Nestled in the heart of Miami's bustling downtown, this store is a vibrant hub of canine cuteness. It's like a puppy wonderland right in the middle of the city.
Whether you're a local or just visiting Miami, Puppy Paradise Downtown is easy to find. It's the ultimate urban escape for those looking to add a furry friend to their lives. You'll find a wide range of breeds here, all of them eager to find their forever homes.
Beachside Puppies Galore
Now, if you're more of a beach person, we've got. Location 2 – Beachside Puppies Galore, is where you can combine your love for the sun, sand, and, of course, puppies. This store is located near some of Miami's most beautiful beaches, making it a perfect spot to visit before or after a day of soaking up the sun.
Imagine taking a leisurely stroll by the beach and stumbling upon this treasure trove of puppies. It's like a scene out of a movie! Here, you'll also find a variety of breeds, each with its unique charm.
Why Choose Puppies To Go Inc.?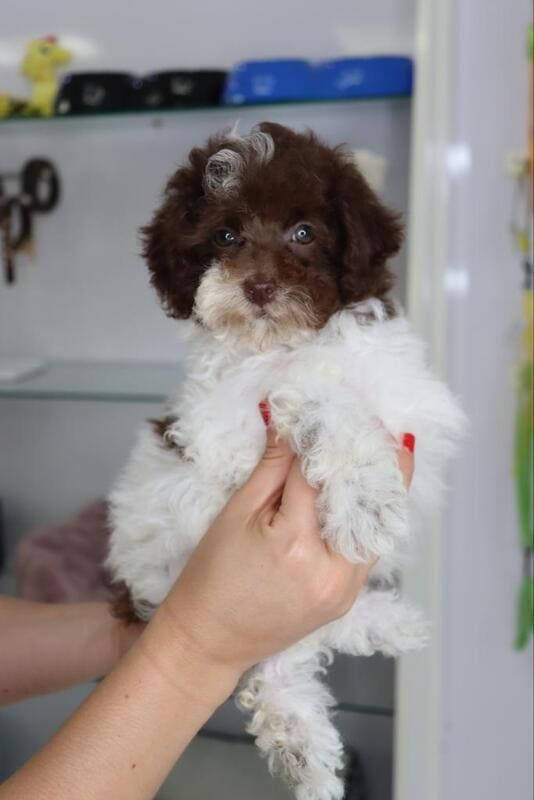 Expertise That Matters
When it comes to finding the perfect puppy, you want to be sure you're dealing with experts who genuinely care about the well-being of their furry charges. Puppies To Go Inc. takes pride in its experienced team of professionals who are dedicated to matching each puppy with the right owner.
The staff at both locations is well-versed in the world of puppies. They can answer all your questions, provide valuable insights, and help you make an informed decision. They understand that bringing a puppy into your life is a significant step, and they are there to support you every paw of the way.
Variety Beyond Compare Puppy Store Miami
One size does not fit all when it comes to puppies. Puppies To Go Inc. understands this perfectly. That's why they offer an impressive variety of breeds, ensuring that there's a puppy for every personality and lifestyle. Whether you're looking for a playful Golden Retriever, an elegant Dachshund, or an energetic Border Collie, you're sure to find your perfect match.
Puppies in Prime Health
A healthy puppy is a happy puppy. Puppies To Go Inc. takes the health of their puppies seriously. All their puppies are thoroughly examined by veterinarians to ensure they are in prime health before they find their new homes. This commitment to the well-being of their puppies sets them apart from the rest.
A Seamless Adoption Process
Adopting a puppy should be an exciting and straightforward experience. Puppies To Go Inc. has designed a seamless adoption process that takes the stress out of bringing a new furry family member into your home. From choosing your puppy to taking them home, they guide you every step of the way.
Frequently Asked Questions
Q: How do I know which breed is right for me?
Choosing the right breed is a crucial decision. The friendly and knowledgeable staff at Puppies To Go Inc. can help you assess your lifestyle and preferences to find the perfect match. They'll consider factors like activity level, living space, and family dynamics to ensure a harmonious fit.
Q: Are the puppies at Puppy Store Miami vaccinated?
Absolutely! Puppies To Go Inc. prioritizes the health and well-being of their puppies. Every puppy is up-to-date on vaccinations, and you'll receive all the necessary paperwork to keep your new furry friend healthy and happy.
Q: Do they offer any aftercare support?
Yes, they do! Your relationship with Puppies To Go Inc. doesn't end when you bring your puppy home. They provide valuable aftercare support and guidance to ensure a smooth transition for both you and your puppy.
Miami's Favorite Puppy Destination
In a city known for its vibrant culture and beautiful beaches, Puppy Store Miami – Puppies To Go Inc. stands out as a beloved destination for puppy enthusiasts. With two convenient locations, a wide variety of breeds, and a dedicated team, it's no wonder they are Miami's go-to puppy store.
So, whether you're a local searching for a new furry companion or a visitor looking to add a touch of Miami magic to your vacation, make sure to stop by Puppy To Go Store. Prepare to be charmed by the playful puppies, impressed by the expertise, and excited to embark on a new journey with your four-legged friend.
Remember, happiness is a warm puppy, and at Puppy To Go Store, you'll find that warmth in abundance. Visit them today and let the puppy love begin! And if you're wondering about financing options for your new puppy, check out Puppies To Go Inc.'s puppy financing page – it's quick and doesn't require good credit.