Miami, the vibrant city known for its beautiful beaches, pulsating nightlife, and rich cultural heritage, is also home to an adorable and diverse canine community. Among these furry friends, puppies hold a special place. In this comprehensive guide, we'll delve into the enchanting world of puppies in Miami, exploring everything from where to adopt them, essential care tips, and the best places to enjoy Miami's splendor with your four-legged companion.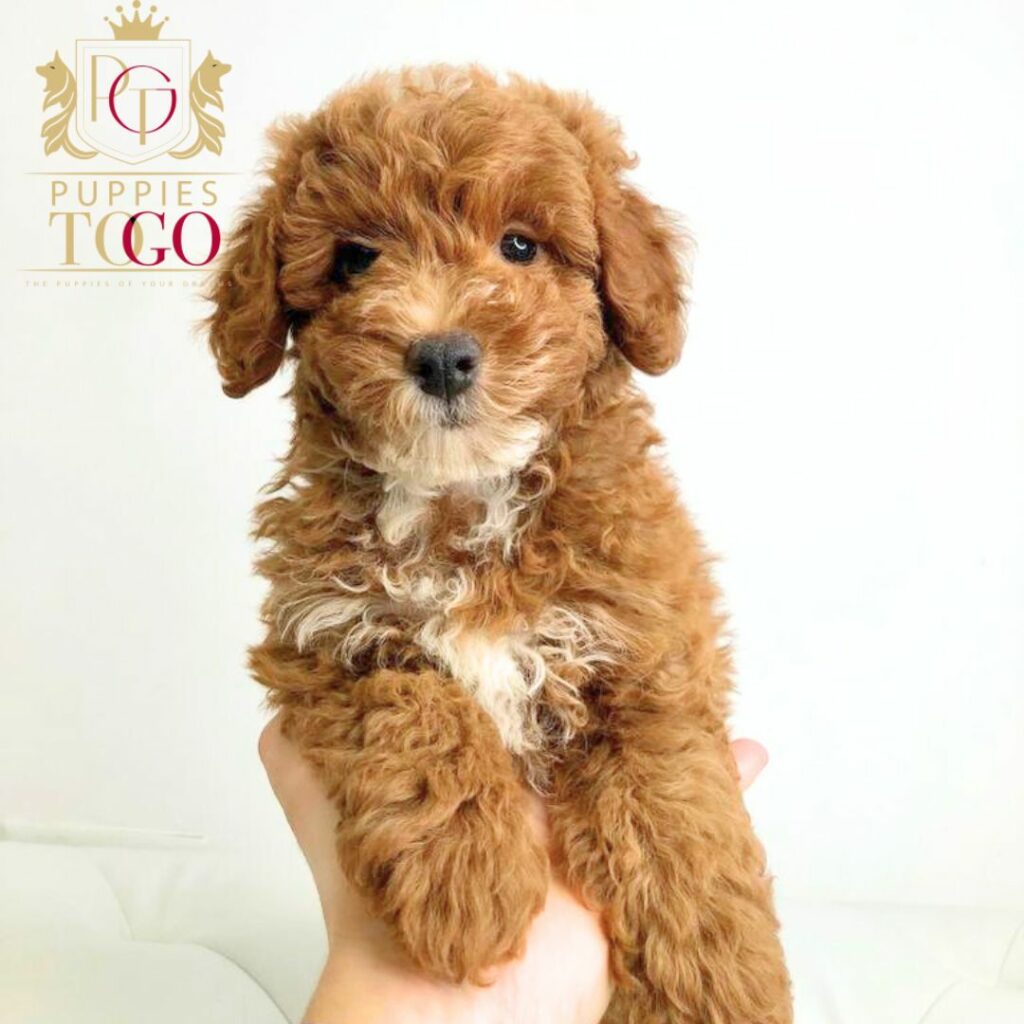 The Canine Craze in Miami
Miami is a city that celebrates diversity, and that includes its dog population. Puppies of various breeds and sizes can be found in nearly every neighborhood, adding to the city's colorful tapestry. Let's start our journey by understanding why Miami has become a hotspot for puppy enthusiasts.
Miami's Pet-Friendly Culture
Miami boasts a pet-friendly culture that welcomes our furry friends with open arms. From dog-friendly parks to pet-friendly cafes and even doggy yoga classes, the city is a paradise for pet owners. If you're looking to add a new member to your family, you can explore our selection of adorable puppies for sale at Puppies To Go Inc..
Diverse Range of Breeds
In Miami, you can find a wide variety of puppy breeds, from the ever-popular French Bulldogs to the elegant Dalmatians and the playful Labrador Retrievers. Each breed brings its unique charm to the city. For a more personalized experience, you can reach out to us on Instagram by sending us a direct message.
Adopt, Don't Shop: Finding Your Furry Companion
Before you bring a puppy into your life, it's essential to know how and where to find the perfect match. Adopting a puppy not only gives a deserving dog a loving home but also ensures you're supporting ethical pet ownership.
Local Animal Shelters
Miami is home to several reputable animal shelters and rescue organizations, such as the Miami-Dade Animal Services and Paws4You Rescue. These organizations provide a safe haven for puppies in need of a forever home. If you're eager to connect with our team for a quick response, you can also reach us via WhatsApp at WhatsApp Chat.
Responsible Breeders
If you have your heart set on a specific breed, make sure to choose a responsible breeder who prioritizes the health and well-being of their puppies. Look for breeders who are certified by national breeding associations. For a more extensive range of breeds and expert advice, don't hesitate to visit our blog specialized in puppies at Puppies To Go Inc. Blog.
Paws and Play: Raising a Happy and Healthy Puppy
Once you've found your perfect furry companion, the journey of puppy parenthood begins. Ensuring your puppy's happiness and well-being is essential for both you and your four-legged friend.
Puppy-Proofing Your Home
Before bringing your puppy home, it's crucial to create a safe environment. Puppy-proof your space by securing hazards and providing plenty of chew toys to keep them entertained. If you're in Miami and want to visit us in person, don't forget to explore our physical stores at Puppies To Go Store in Miami.
Basic Training Tips
A well-behaved puppy is a joy to be around. Discover effective training tips, from basic commands to housebreaking, to ensure your puppy grows up to be a well-mannered canine citizen. If you're looking for financial assistance for your puppy purchase, consider exploring our hassle-free Puppy Financing options.
Veterinary Care
Regular visits to the vet are essential for your puppy's health. Find the right veterinarian in Miami and learn about vaccinations, preventive care, and common health issues that puppies may face.
Exploring Miami's Pup-Friendly Places
Miami offers a plethora of activities and destinations where you can bond with your puppy while experiencing the city's unique charm. Here are some of the best pup-friendly places to explore:
Dog-Friendly Beaches
Miami is famous for its stunning beaches, and many of them are dog-friendly. Take your pup for a frolic in the surf and enjoy the sun together at places like Hobie Beach and Bark Beach at North Shore Open Space Park.
Parks and Trails
Explore Miami's lush green spaces with your puppy. Parks like Amelia Earhart Park and Alice C. Wainwright Park offer scenic trails and designated dog areas for playtime.
Pet-Friendly Cafes and Restaurants
Miami's culinary scene extends a warm welcome to canine companions. Sip on a latte or savor a meal at pet-friendly establishments like The Spillover and Lagniappe.
Paw-sitive Community: Miami's Puppy Meetups
Connecting with fellow puppy parents can be a rewarding experience. Miami hosts various puppy meetups and events that provide an opportunity for your furry friend to socialize and for you to make new friends.
Doggie Playdates
Join local dog groups on social media to find playdates and meetups. These gatherings are a fantastic way for your puppy to make friends and for you to exchange tips and stories with other dog lovers.
FAQs
1. What should I consider when adopting a puppy in Miami?
When adopting a puppy in Miami, consider your lifestyle, living situation, and the breed that suits you best. Ensure that you have the time and resources to provide proper care and training for your new furry friend.
2. Are there any specific regulations for owning a dog in Miami?
Yes, Miami has regulations regarding pet ownership, including licensing and leash laws. It's essential to familiarize yourself with these regulations and ensure your puppy complies with them.
3. Can I take my puppy to Miami's outdoor events and festivals?
Some outdoor events and festivals in Miami are pet-friendly, but it's crucial to check the event's guidelines before bringing your puppy. Ensure your puppy is well-behaved and comfortable in crowded environments.
In conclusion, Miami's puppy scene is a testament to the city's love for pets. Whether you're a local or a visitor, exploring Miami with your puppy can be an enriching and joyful experience. From adoption to training and discovering pup-friendly places, Miami has it all, ensuring that you and your furry friend create lasting memories together.